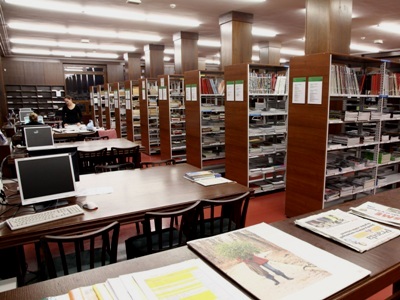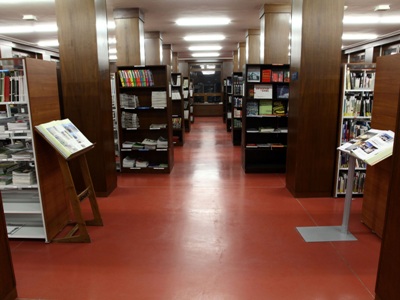 From 4.7.2022 to 9.9.2022
are the Library and the Self-Study Room of FAD STU
C L O S E D.
During this time we are reachable under the following e-mail address: kniznica.fad@stuba.sk
---
---
The Library of the Faculty of Architecture and Design of the Slovak University of Technology in Bratislava (FAD STU) is an academic library with highly specialized stocks containing domestic and foreign literature (books, scripts, periodicals, dictionaries, dissertations,...). The library offers many benefits to her users - free access to all library stocks (inclusive the access to international on-line full-text databases or electronical versions of professional journals), access to the newest literature acquired following the topics of the study programmes taught at the faculty, modern library and information services (library on-line catalogue, self-service copy and scanning machines, free Wi-Fi access), comfortable study and work area.
The Library of FAD STU was reopened in 2010 in newly restored premises with a special atmosphere created by the original restored furnishings and wood cladding from the 1950s in harmony with the style of the FAD building. The separate library's study room, situated outside the library proper, is widely used by students to prepare their school assignments and projects and to exchange information (the room is also suitable for presentations, lectures, workshops and panel discussions).